Offer
See what we can do together.
UNIMETAL RECYCLING – PURCHASE OF CATALYTIC CONVERTERS
For over a dozen years we have been engaged in the purchase and processing of automotive catalysts on world markets, including in Poland. We collect catalysts for fee: with ceramic core, with metal core, ceramic monoliths (both in powder and in pieces).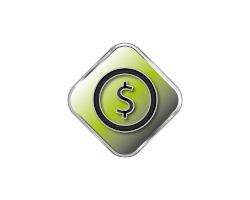 Each transaction is documented by issuing VAT invoices and a waste transfer card with the R12 process (processes R1 to R11).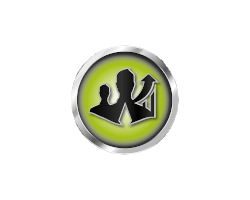 We treat all clients exceptionally, we advise everyone and offer individual solutions, we assist them in their daily work.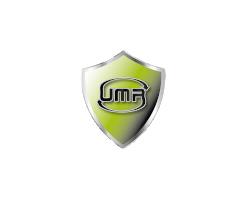 Waste management can only be outsourced to companies that have the required permits and administrative decisions.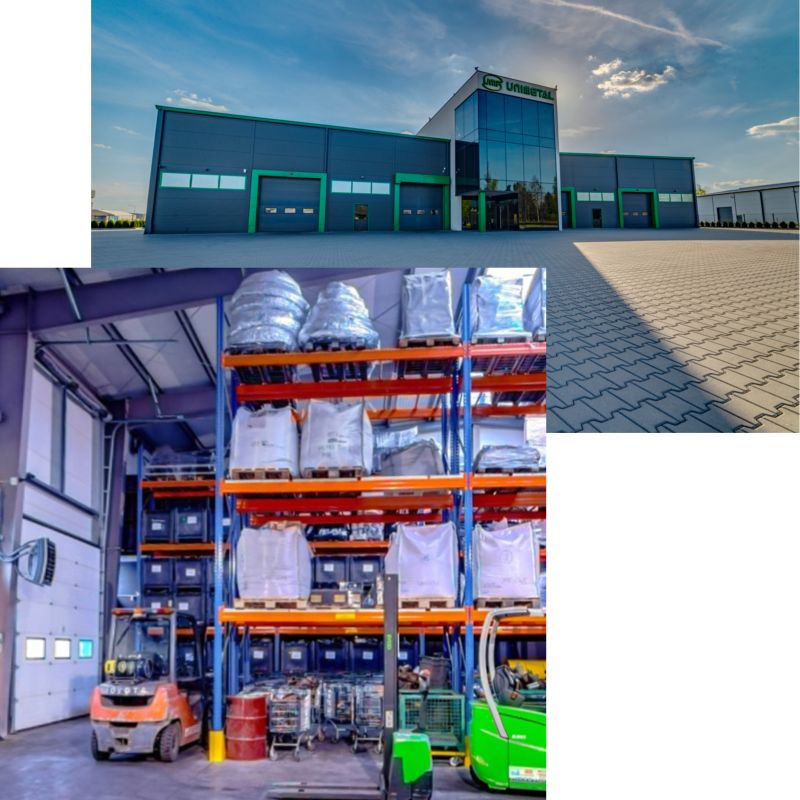 PURCHASE OF CATALYTIC CONVERTERS
Our department responsible for purchasing catalytic converters is a reliable and trustworthy team.
As professional experts in the field of recycling, we are a competent partner for your company.
Whether your company is a medium or large enterprise, our purchase specialists are always at your service so you can enjoy the benefits of long-term cooperation and our vast experience.
UMR has obtained all the permits and certificates required by the Polish law to offer the takeback of catalytic converters.
Our experienced team classifies catalytic converters according to transparent and clear criteria.
We accept catalytic converters with ceramic or metal core as well as ceramic monolith.
As we wish to provide our suppliers with the best level of service and ensure maximum transparency of transactions and processes, our customers can always personally witness the processing and analysis of the material they supply. UMR always provides a sample of the material in a convenient, labeled measuring cup.
CERAMIC MONOLITH
UMR purchases ceramic monolith either in pieces or aspowder.
Each incoming batch of ceramic monolith is labeled, weighed and moved to the corresponding machine.Ceramic monolith supplied in pieces is ground in a ball mill to obtain a uniform powder with granulation below 0.1 millimeters. A representative sample is taken once grinding is complete.
If the ceramic monolith is supplied as powder, it is placed directly in a mixer for homogenization, which allows a reliable representative sample to be taken for further testing.
In both cases, the sample is sent to our laboratory where it is tested using top-quality spectrometers to establish the exact noble metal content.
The results are processed by a computer calculator, which takes into account current exchange rates for currencies and noble metals on the global stock market, and the customer receivesprecise information on the value of their commodity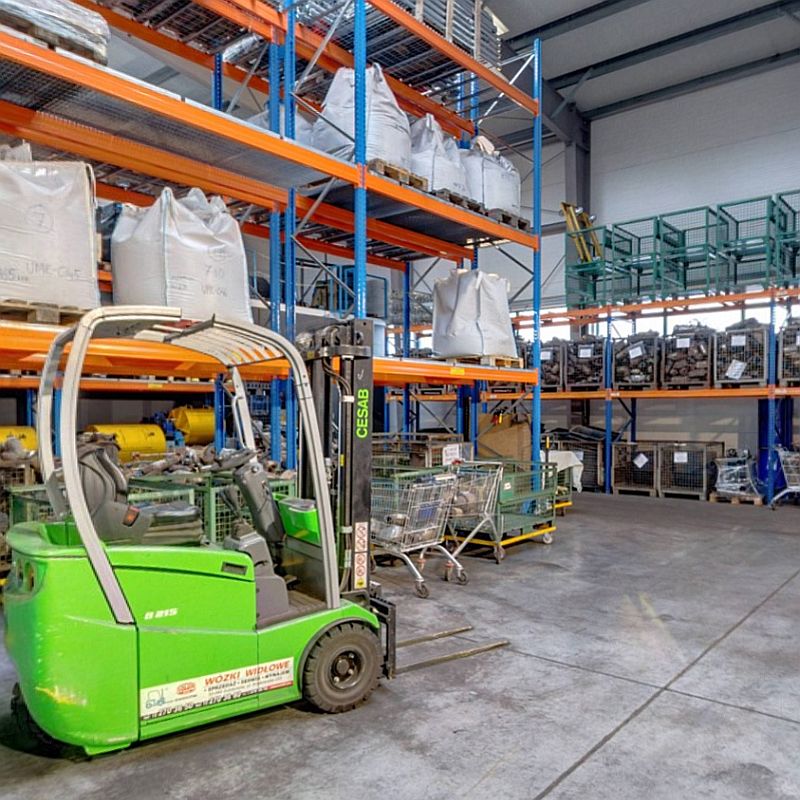 CERAMIC CATALYTIC CONVERTER
Our suppliers always have a choice and they can expect the following:
– valuation of catalytic converters per item (one by one) – each has its own price which is specified in the delivery documentation
– valuation of processedcatalytic converters – whole catalytic converters are cut at the cutting stations and the recovered ceramic monolith (free of contamination) is weighed, ground andhomogenized.
A representative sample is tested in our laboratory to specify the noble metal content.
When the analysis is finished, we calculate the price of the material, taking into consideration current exchange rates for currencies and noble metals on the global stock market.
METAL CATALYTIC CONVERTER
In addition to ceramic catalytic converters, many industries use metal catalytic converters as an alternative.
In order to valuate catalytic converters with a metal core, we first classify the incoming commodity.
Popular metal catalytic converters are valuated per item.
Other catalytic converters are divided into group sand each group has its own price.Each group is then weighed and the total amount due is calculated.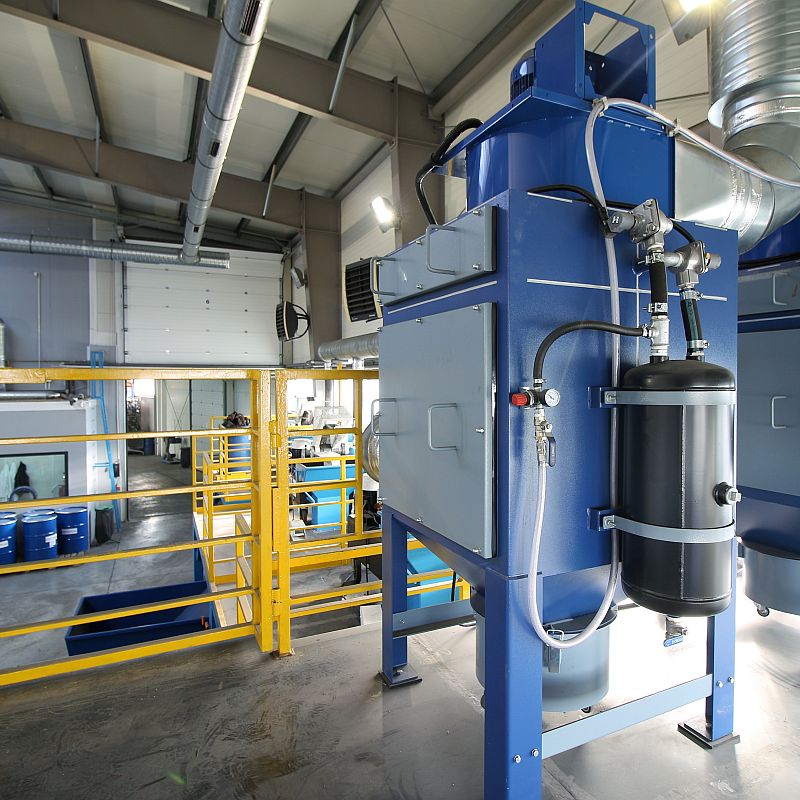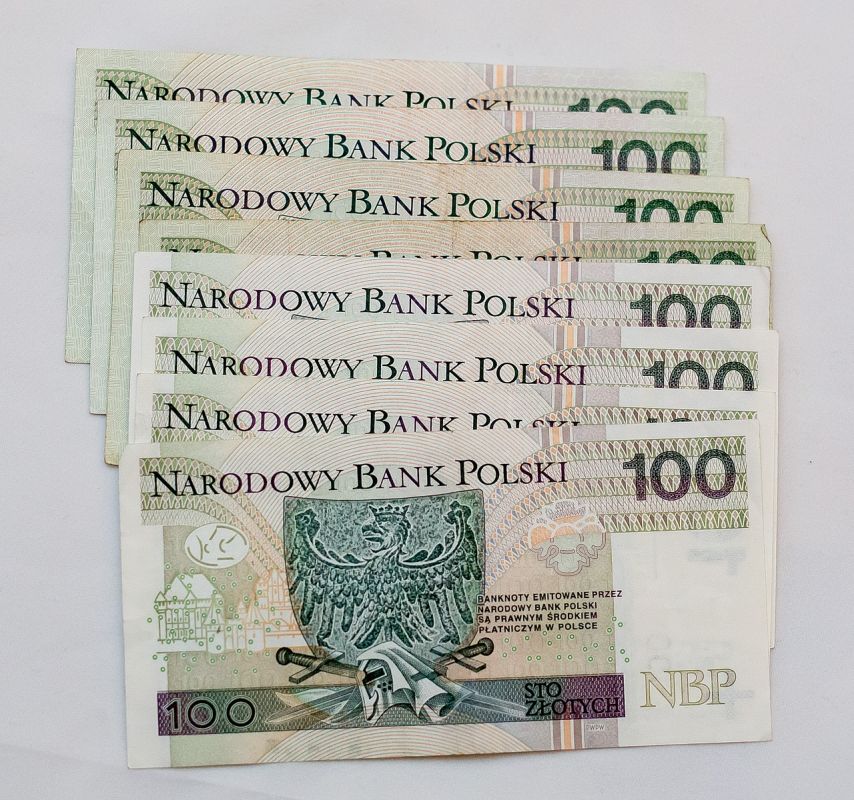 PAYMENT
Each transaction is documented by VAT invoices and a waste transfer note with the R12 process (processes: R1 to R11).
We always issue a commodity receipt report, a calculation report, a laboratory test report, a price calculation for the monolith as well as a sales receipt with product specifications, quantities and prices.
In addition, we use documents such as CMR and Annex VII.
You can choose the following payment methods (available currencies: PLN, EUR and USD):
fast wire transfer to a designated bank account at the time of the transaction
payment by cash at our office on the day of delivery
CONSULTING
Customer satisfaction is the measure of our work.
UMR approaches each customer individually, providing tailoredadviceand solutions that help them in everyday operations.
The recovery of catalytic converters for recycling is supported by our advanced laboratory which conducts on-going tests on individual automotive catalytic converters. The result is the largest database/catalog, which now includes over 20 thousand catalytic converter types/models. Every day, our suppliers need to be up to date with the current prices of catalytic converters. With this in mind, we created a tool presenting the current prices and illustrations of thousands of catalytic converter types, availableas:
– a PDF pricelist distributed periodically via e-mail
– a tablet with a dedicated app enabling the valuation of catalytic converters.
UMR purchases and processes wholesale amounts of catalytic converters from business customers. We can also help individuals find a partner in the retail market.
UMR's customer service is professional and fair, as proven by our market position.We understand that only a satisfied customer is a returning customer.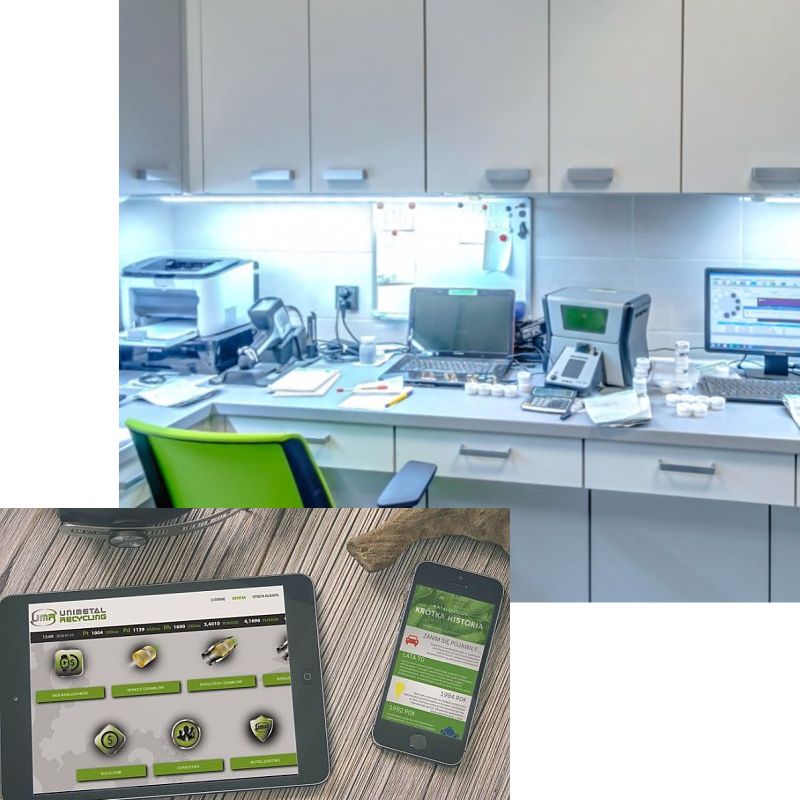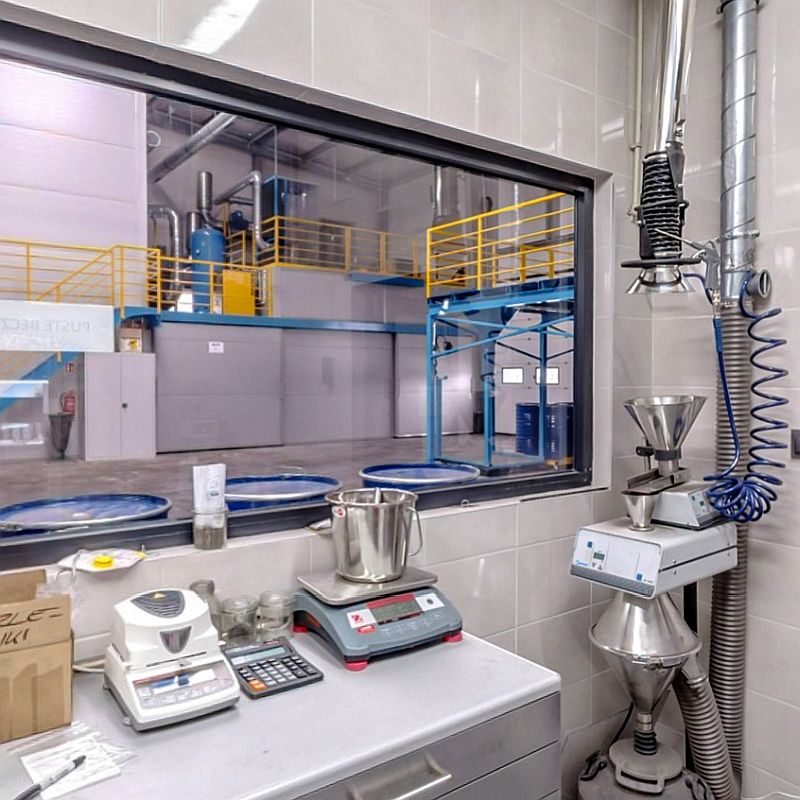 SAFETY
The process of platinum ore mining, processing and storage is not only very complicated and energy-consuming, but it also harms natural environment.
When it comes to the recycling of noble metals from automotive catalytic converters, the environmental hazard is significantly smaller compared to mining.
Taking into account the great numbers of end-of-life cars, it is vital to find a professional company offering the recycling of catalytic converters.
Keep in mind that a catalytic converter removed from a car is considered waste.
Waste management can only be performed by companies which have obtained permits and administrative decisions required by law.
If you supply catalytic converters to a company without such permits, you become responsible for improper waste management and may be fined up to PLN 1m.This also applies to the sale of catalytic converters for reuse.